The uncertainty of 2020 caused us all to worry about another housing crash. Instead, a strong seller's market has emerged which means your home is holding tons of money in the form of equity! Investopedia.com defines home equity as "the value of a homeowner's interest in their home. In other words, it is the real property's current market value (less any liens that are attached to that property). The amount of equity in a house—or its value—fluctuates over time as more payments are made on the mortgage and market forces impact the current value of the property." This means with every mortgage payment you make and as the market values for properties gets higher and higher, your equity grows.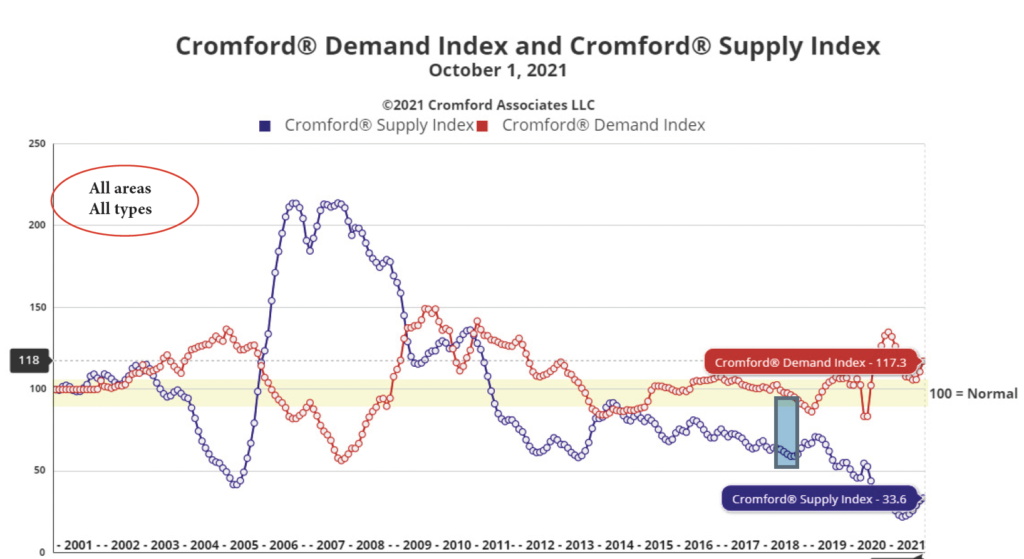 The market force currently impacting the value of your property, and causing it to grow exponentially, is the scarcity in inventory. The Cromford Supply Index is currently sitting at a record low of 33.6 with the Demand Index riding high at 117.3. For reference, if either index measures between 90 – 110 that is considered the normal range based on historical data from the Arizona Regional MLS. Anything over or under that range is considered outside of the normal, indicating which way the market is leaning currently. Essentially, that means there are more buyers than there are properties to buy. As a seller, that's exactly where you want to be. If you have been thinking of selling, now is the time. In a hot seller's market, the deal tends to favor the seller and gives much more bargaining room for you.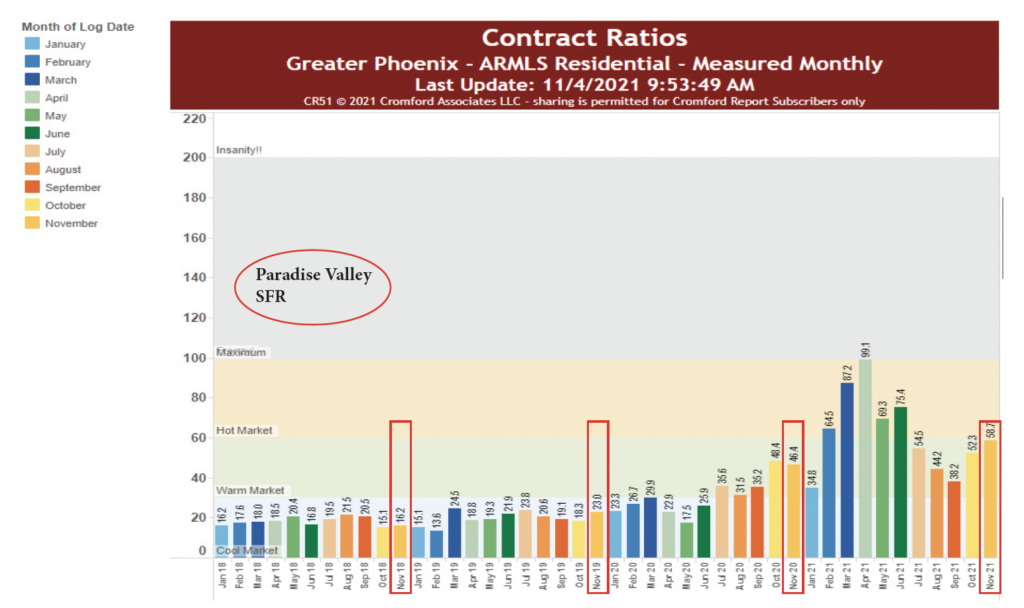 As of November 2021, in Paradise Valley alone, out of every 100 properties on the market, 58.7 are under contract. In North Scottsdale, that number skyrockets to 97 out of 100 properties listed. In a balanced market in the high-end luxury market segments, the normal level is usually between 15 and 25 properties under contract of 100 listed. The "normal" numbers are based on historical data from the Arizona Regional MLS. All these stats are indicative of a hot seller's market. This effectively means that properties are selling fast with little time on the market, which is ideal for busy sellers looking to close the deal quickly. This also means that most homes receive multiple offers in a short period of time, enabling the seller to pick the best offer out of what is presented to receive top dollar. While the inventory is this low, your home is sitting on a gold mine in the form of equity!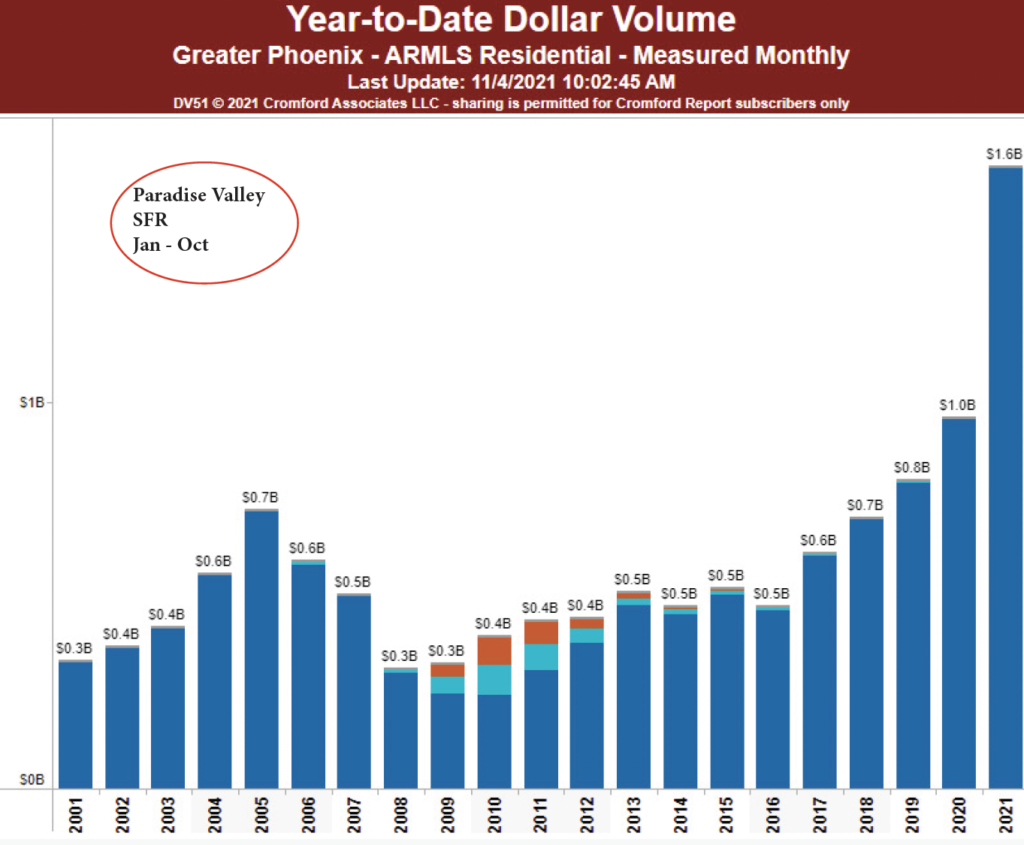 Year to date, the dollar volume of total single-family properties sold in Paradise Valley alone is $1.6 billion, with the dollar volume for North Scottsdale being $3.6 billion. Both are record highs for a single year, even higher than the record highs of 2020, which was a little less than half the dollar volume of 2021 in both market areas. With so much money hidden in your home equity, why wait? Get your piece of this hot market today and reach out to me to schedule a meeting to discuss listing your home! Through my extensive network of contacts, I will be able to market your home effectively, with minimal hassle. We make deals happen!